Welcome to
Reconstructive Periodontics
Office of Dr. Hamed Javadi a Diplomate of the American Board of Periodontology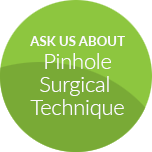 Welcome to
Our Practice
Quality Periodontal and
Dental Implant Care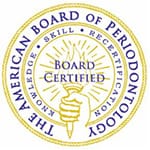 At Reconstructive Periodontics, we believe an investment in your smile is an investment in your future. Dr. Hamed Javadi DDS and Dr. Brian Hollander DDS (both Diplomates of Periodontology and Implant Surgery) aim to deliver premier quality dental care. We strive to provide leading edge treatment in the fields of periodontics and dental implants, such as Laser for periodontal repair of gum disease, dental implants in one day, and Pinhole technique for treatment of gum recession. Our doctors, along with the staff at Reconstructive Periodontics, take pride in providing a patient-centered practice, counseling patients on the best ways to maintain and improve oral health.
Our Commitment to Patient Education
The staff at Reconstructive Periodontics endeavors to educate every patient, because informed patients are better prepared to make decisions regarding their dental health and treatment plans. We've included an extensive educational section ou our website covering a wide range of periodontal topics - from gum disease to oral hygiene tips - and we encourage you to take full advantage of the resources at your disposal.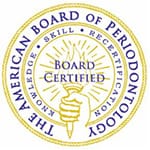 Keeping Patients Safe During COVID-19
Our office has added state-of-the-art air purification units in our office that effectively works to reduce air pollutants and harmful contaminants.

ActivePure® is the only Certified Space Technology created in cooperation with NASA to protect the health of the astronauts on board the International Space Station.
ActivePure® Technology – Scientifically Proven to Work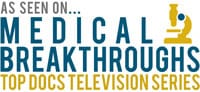 Request an Appointment
Thank you for visiting Reconstruction Periodontics online. Dr. Hamed Javadi, DDS, MS has been providing advanced periodontal care in the San Francisco Bay area since 2002. At our patient-centered practice, we pride ourselves on a history of excellence in service. You are our top priority! We are dedicated to providing you with superior dental care.
Dental Implants
Dental Implants are now the standard of care for replacing missing teeth. Implants have been used successfully for over 30 years and are touted as having a very high success rate. When done properly, implants function and feel like your natural teeth.
Dental implants are stand-alone appliances, comprised of a titanium root affixed in to the jaw bone, and topped with an artificial tooth. When used alone or to anchored partial bridges and dentures, implants do not affect healthy neighboring teeth. Dental implants allow you to chew and speak normally, restoring your mouth to full function. If you are interested in dental implants, contact our staff to schedule an appointment.
Learn More
Teeth In One Day
At Reconstructive Periodontics, it is possible for you to get your implant surgery and teeth in one day!
Dr. Javadi has performed same-day implant and teeth surgeries for over ten years. This one-time surgery eliminates the need for expensive and time-consuming bone grafting procedures, and lasts less than three hours. It is an excellent solution for patients who have lost all their teeth and want a permanently fixed dental option. Dr. Javadi will establish whether you are a good candidate for this therapy through an initial consultation. He uses a computer-aided tomography machine(CAT scan) to produce a 3D image of your mouth. Using ultramodern dental planning software, Dr. Javadi virtually plans your surgery and assesses the viability of your jaw bone, creating a fully customized treatment plan. From there, our office will coordinate the fabrication of your teeth in order to have them ready for the day of your surgery.
Contact our office and schedule an appointment for your consultation today.
Learn More
Gum and Bone Grafting
Gum Grafting
Most Americans over the age of 50 have receding gums. Receding gums. Receding gums are caused by a variety of reasons, from heavy tartar building buildup and gum disease to improper brushing techniques. Thankfully, even extensive recession can be repaired. Dr. Javadi is a Chao Pinhole Surgical Technique certified periodontist. The Pinhole technique is a minimally invasive procedure offering less discomfort and post-operative pain.
Bone Grafting
When a tooth is lost, the surrounding bone is absorbed in to the body through a process called resorption. Oftentimes, patients who are interested in dental implants must first undergo a bone grafting procedure in order to rebuild the bone in the impacted area to receive the implant root. Dr. Javadi specializes in onlay bone block grafting; a technique where the bone graft is applied to the outside of the recipient's bones to repair deterioration.
Learn More
Laser Surgery
Dr. Javadi of Reconstructive Periodontics utilizes the newest in dental Waterlase lasers to provide the best in periodontal surgery. The Waterlase MD is a revolutionary dental device that uses a combination of laser energy and water to perform many traditional dental procedures without traditional scalpel and blade. The Waterlase MD, uses a less invasive approach that conserves healthy tooth structure, which helps teeth function better and last longer.
Learn More
Gum Disease
Types of Gum Disease
Gingivitis is the mildest form of gum disease and is characterized by swollen gums that bleed easily. Gingivitis is typically caused by poor oral hygiene habits, and is exacerbated by factors such as smoking, compromised health, and genetic predisposition.
Gum Disease Symptoms
Gum disease often progresses without symptoms until the advanced stages of the disease; however warning signs may include red or swollen gums, bleeding during brushing and flossing, loose teeth, persistent bad breath and a change in bite. The good news is that gum disease is treatable. Dr. Javadi will evaluate your periodontal health and establish a treatment plan to address your needs.
Learn More
Reviews
Just had my second gum graft done and Dr. Javadi has a new technique. The old method is painful and healing takes a long time. The new technique is amazing. Like night and day. If you have been putting off a gum graft, as many people who experienced the old method do, then I would say now is the time.
David N.
Very professional and high quality care in a nice environment. Dr. Javadi is very calm, patient, professional, and reassuring. I've had a couple of pretty invasive procedures done there (extractions, bone grafts) and the only part that hurts is the novocaine injection. Really nice office on 20th floor with great views, but prices are nonetheless reasonable/average.
Paul M.
Dear Dr. Javadi -
Thanks to you, Leslee, Ginger, Shauna, and the rest of your team. I appreciate all the attention and care I always receive in your office.
Rick H.